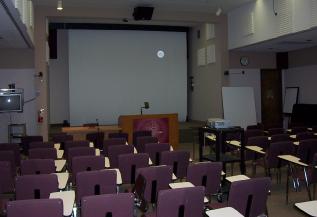 Workshop sessions will be held in the TRIUMF Auditorium, located upstairs in the laboratory's Main Office Building.
Lunches will be supplied to attendees on Saturday 21st and Sunday 22nd; on Monday and Tuesday they may be purchased in the TRIUMF Cafeteria downstairs or further afield.
Wifi will be avilable in the Auditorium and elsewhere via the Wireless Network Connections "Visitor". No password needed is needed but agreement to an acceptable-user policy is required.